What to expect when visiting a massage therapist
If you've never visited a massage therapist before, the chances are that you'll be feeling a little apprehensive about your experience. You'll likely have questions about how long it will take, whether you'll need to undress and the different treatments that will be available to you.
We've put together everything you need to know when visiting a therapist to help you relax.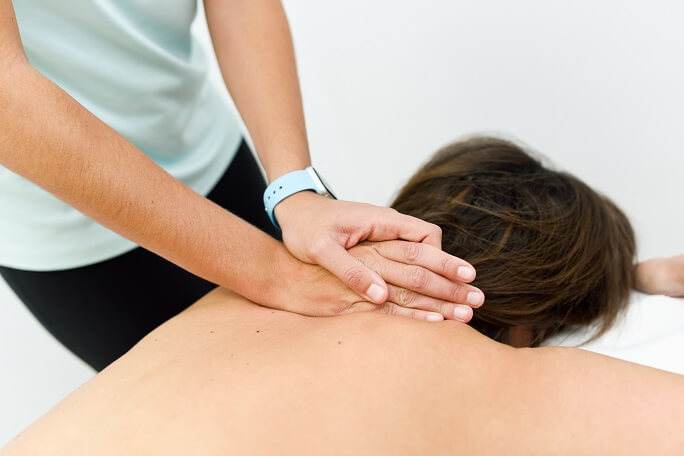 A relaxed introduction
Whether you're receiving a massage at home or at a clinic, you will be able to speak to your therapist before your massage begins. This assessment is your opportunity to ask any questions about the therapy, explain any pain points and understand what the best treatment will be for your needs. Depending on the nature of your massage, your therapy can last between 30 to 90 minutes.
Alternative therapies
As well as traditional massages that involve the therapist using oil and their hands, you'll also have the option for an alternative massage therapy. Needling massage therapy, for example, has grown in popularity in recent years and is designed to stimulate trigger points. The idea behind this is to release tight muscle bands or "knots" which can cause pain and inflammation.
Cupping is another alternative therapy. This treatment is known to eliminate weaknesses in your body, cure fevers, prevent liver disease, improve blood circulation, help your body fight against dermatological diseases, and even treat gastrointestinal diseases. There are a number of different cupping techniques, such as dry, wet and moving, and each is designed to stimulate and treat a particular pain point or ailment.
Rehabilitation exercises
While some patients look to massages for rest and relaxation after a stressful week at work, for others, rehabilitation massage treatments can be used to recover from an injury.
Sports massages are designed for athletes and those who spend a lot of time working out; remedial massages, on the other hand, work the soft tissue in your body to ease day-to-day stresses and muscular tensions.
Physical therapy is another treatment offered by therapists, designed to help you ease pain following an injury or illness. Such treatment will be carried out by a specialist physician who will examine your body and recommend exercises and stretches to improve your body. They'll also offer massages, and hot and cold therapies to help to ease muscle pains.
At Intulo Health, our massage therapists go above and beyond the treatment room to provide guidance on other alternative therapies, rehabilitation exercises, and impartial advice with every treatment. This personal service allows our patients to get a truly first-class service and ensure they're receiving the right treatments for their needs. Don't hesitate to get in touch today to find out more about how we can help, or to arrange a massage therapy appointment.
Get in touch today. Call us on 0102 443892, text: 7789 810752 or email amanda@intulohealth.com
Remember to 'like' our facebook page as well to keep up to date with all of our latest news!