Intulo Health is one of the leading Sports and Remedial Massage Therapy clinics in Dorset. We believe that whatever your lifestyle, no-one should have to live in any pain. Highly qualified and knowledgeable on all the latest techniques to aid recovery and rehabilitation, we have a professional team of therapists lead by Amanda Burger founder of Intulo Health. Amanda is part of the Medical Team at AFC Bournemouth Football club and works with the First Team as a Sports Massage Therapist.
No matter what your occupation, lifestyle or level of sports activity everyone can benefit from regular massage - we all need healthy and stable muscles to allow us to work, play and exercise effectively.
Most of our clients are based in Dorset and visit us regularly in our clinic in Bournemouth. Our therapies are based around pain prevention and rehabilitation.
Body MOT Diagnostic testing and lifestyle analysis
Not sure what treatment is right for you?
Give us a ring and discuss what your current issues are and we will then identify which treatment and practitioner will be best to guide you with the best treatment.
Call or text on 07789 810752
Partners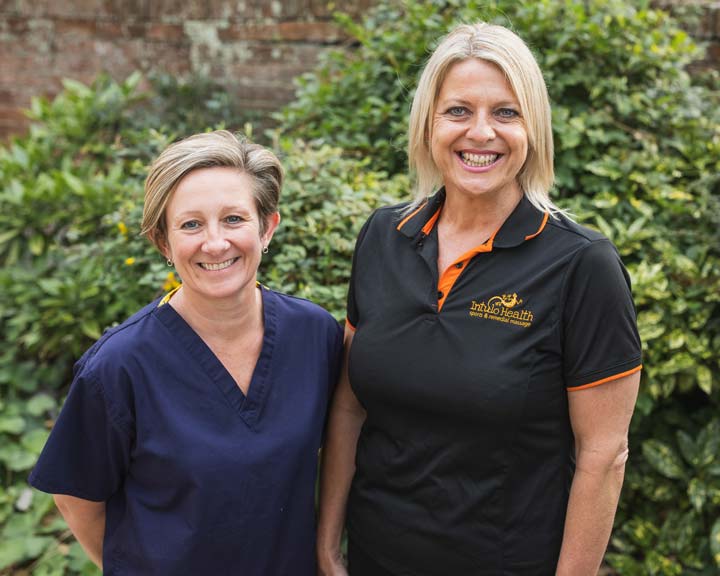 Shelley Davies and Mandy Burger at Davies Chiropractic Clinic
In our Bournemouth clinic, we work closely with our affiliated partners.
There are times when we are able to identify where we cannot help a client, and for this reason we work very closely with our affiliated chiropractic partner. Chiropractors are able to assist us with our treatments with joint adjustments that have a direct impact on the neuro-muscular system of the body and therefore make our jobs a lot easier and treatments a lot more cost effective for our clients once they've had a joint adjusted.
Davies Chiropractic in Christchurch.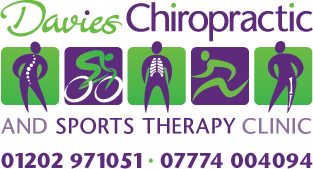 We are proud of helping our clients to live a life without pain. Take a look at what some of our clients say about us…, click here